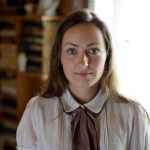 Master of Law and Bioethics, Lecturer of Medical Ethics, Assistant at the Department.
Publications:
Publications from the ISI Web of Sciences database
Gefenas E., Cekanauskaite A., Lekstutiene J., Lukaseviciene V. Application challenges of the new EU Clinical Trials Regulation. European journal of clinical pharmacology, 2017, pp. 1-4. ISSN: 0031-6970 ; DOI: 10.1007/s00228-017-2267-6.
Serepkaite J., Valuckiene Z., Gefenas E. 'Mirroring' the Ethics of Biobanking: What Analysis of Consent Documents Can Tell Us? Science and Engineering Ethics, 2013, p. 1471-5546.
Gefenas E., Dranseika V., Serepkaite J., Cekanauskaite A., Caenazzo L., Gordijn B., Pegoraro R., Yuko E. Turning Residual Human Biological Materials into Research Collections: Playing with Consent. Journal of Medical Ethics, 2012, no.38, p. 351-355.
Other publications
Gefenas E., Dranseika V., Cekanauskaite A., Serepkaite J. Research on Human Biological Materials: What Consent is Needed and When. In: Christian Lenk, Judit Sandor and Bert Gordijn (eds.) Biobanks and Tissue Research. Springer, Series: The international library of ethics, law and technology, 2011, p. 95-110.