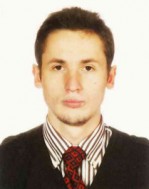 Doctor of Public Health Sciences, Lecturer of Medical History, Lecturer at the Department, Junior Researcher.
Publications:
Publications approved by The Research Council of Lithuania
Žalnora A., Miežutavičiūtė V. Vilniaus Stepono Batoro universiteto Medicinos fakulteto Medicinos istorijos ir filosofijos skyriaus veikla 1922 – 1939 metais. Sveikatos mokslai, 2013, t. 23, nr. 2, p. 151 – 154.
Žalnora A., Miežutavičiūtė V. Michalas Reicheris ir anatomija Vilniuje 1919 – 1939. Medicinos teorija ir praktika, 2011, t. 17, nr. 1, p. 132 – 138.
Announcements
The development of public health: how the war against bacteria became the war against the weak// The International Conference "Evolutionary medicine: perspectives in understanding health and disease". 2014, May 27 – 30, Vilnius.
B. Dylevskis ir kalbos higiena Vilniuje 1929-1939// Conference for Lithuanian history of science and philosophy of science "SCIENTIA ET HISTORIA – 2014". 2014, March 27 – 28, Vilnius.
The eugenics – the evolution of race, social hygiene from ancient times to the XX century// Conference: Czystość i brud. Hygiena w starożytności. 2013, September 12 – 13, Poland.
The activities of the Department of Histology and Ebriology in Medical faculty Stephen Bathory university// International Conference: Baltic Morphology VI. 2011, September 22 – 23, Tartu.
Departments of Anatomy, Histology and Embryology activity at the Stephen Bathory University in Vilnius, 1919-1939// The 14th Conference of History of Science:  The evolution of science and technology in Lithuania. 2010, December 9, Vilnius.
Anthropology, anatomy and histology studies at the Stephen Bathory University in Vilnius, 1919 – 1939// XXIV International Baltic Conference of the History of Science: Historiae Scientiarum Baltica.  2010, October 8 – 9, Tallinn.